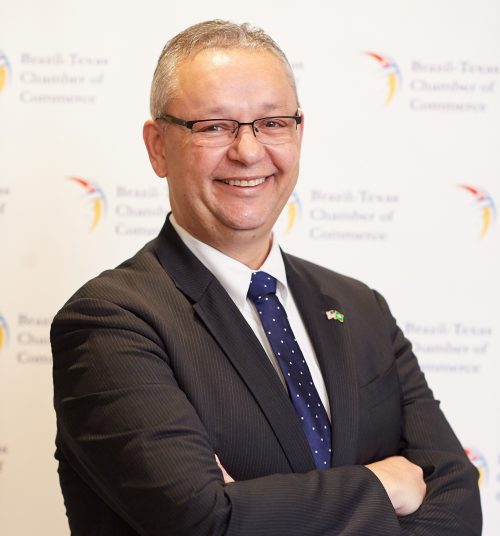 Helder Waiandt is a Brazilian who Have started his professional career in the early 90's working for a Steel Company (Eletrometal Metais Especiais) and after that moved to the Oil&Gas Industry in Brazil working for DSND Consub (today SubSea 7).
Helder Waiandt was responsible for the first "Small and Medium Business Qualification for the Oil&Gas Industry", supporting SEBRAE (SBA equivalent in Brazil) to develop management, technical and HSE&Q skills and capability according the Oil&Gas standards.
Early 2000's, Helder Waiandt moved for a new challenge, restarting the Ship Building construction marketing in Brazil working for Mauá Jurong Shipyard, building the two first FPSO (P-43 and P-48) as a HSEQ and PMO Manager and headed technically the agreement with the Government Environment Agency (TAC – Adjustment of Conduct Terms) to reopen shipyards across the country.
After that, Helder Waiandt joined a Capital Venture company focused on buying, improving, merging and selling companies, called Grupo Synthesis, developing multiple functions, including being responsible for the International subsidiaries and branches in South America. At Grupo Synthesis, Helder have worked for the following companies: Haztec, Embraos, Oceansat, PEG, OceansatPEG and Fulgro OceansatPEG.
In 2008, from Argentina to Brazil, was responsible for creating and running the operations and strategies of TARGET Brasil, going from green field to the second largest Transportation Risk Management company in Brazil, landed the largest "Transport Management Risk" contract in Latin America two years after started-up.
Since 2012, living in Houston, Helder Waiandt is the SWOT Action's CEO, Consulting Company dedicated to promoting and fostering small and medium business in US, and the UPTEC Solution's Partner, a new Brazilian company dedicated to providing new technologies applied to industrial maintenance.
Having been Board of Director of BRATECC – Brazil-Texas Chamber of Commerce - since 2018, including had been the Chairperson of the Events Committee, Helder Waiandt has had the opportunity to lead and to participate in important discussions about the transformation of the production and supply chains industries in the face of oil price crises, the COVID pandemic and the energy transition era.