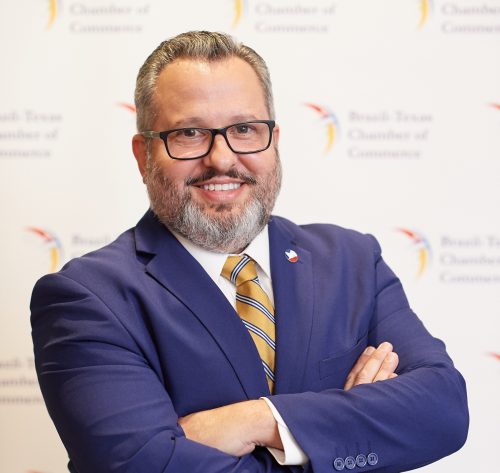 John Moseley is BRATECC newest elected President for the period of Feb. 2023 to Dec. 2024, he was also named Chief Commercial Officer in 2018. He joined Port Houston in 2010, successfully leading the port's global sales efforts until being appointed CCO.
Moseley started his career in international supply chain and logistics in 1987 and has held expanding roles in the U.S. and overseas with ocean carriers and beneficial cargo owners in addition to the international freight forwarding and customs house brokerage sectors.
Moseley earned a bachelor's degree in international business administration from California State University at Los Angeles and an MBA from the University of Massachusetts at Amherst, Isenberg School of Management.
In his current role, he is responsible for driving and executing Port Houston's commercial strategy. He oversees Port Houston's real estate, trade development, economic development, marketing & branding, and research & forecasting departments as well as administration of Harris County's Foreign Trade Zone.
Moseley actively serves in leadership positions at the Greater Houston Partnership and the Brazil Texas Chamber of Commerce. Past contributions have included board positions at the American Institute for International Steel, Netherlands American Business Association, International Trade Club of Southern California, International Transportation Management Association of Houston and active participation in other industry organizations such as the Retail Industry Leaders Association (RILA).