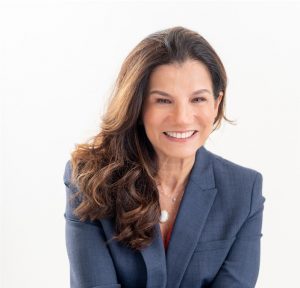 Patrícia Maria Bacchin Pradal is Chevron Brasil Óleo e Gás Ltda. Business Development
Director since June 2015 and was appointed Corporate Affairs Officer for all Chevron Brazil
lines of businesses since 2019. Starting 2022, Patricia has expanded her geographical
responsibilities, adding Suriname and Colombia offshore activities. Previously, she has held
various leadership positions of relevant importance in the country and abroad having worked in
the areas of finance, strategy, operations and new business development at Chevron and
Unocal, company acquired by Chevron Corp in 2005.
Patricia leads the new business projects for Chevron upstream offshore areas in South
America, including acquisitions, divestitures and bid rounds. Patricia also manages the
exploration projects, working with partners, vendors and government authorities. As Corporate
Affairs Officer Patricia is responsible for the public and government affairs, communications,
social investment, community engagement teams for upstream, downstream and other business
ventures in the region.
She joined Unocal Brasil in 1999 as Finance Director, responsible for starting the company's
operations in Brazil, leading the negotiation of Pescada Arabaiana field - the industry's first
production project partnership with Petrobras after the change in the petroleum law; and worked
in other areas including strategic planning, operations, business development, until appointed
General Manager, position she held up to the closing of its operations in Brazil.
Patricia has BS degrees in Business Administration and Economics from Universidade Candido
Mendes, with an MBA in Petroleum Business from MBP-COPPE / UFRJ, in Rio de Janeiro, in
2003, along with other executive and corporate finance courses.
Before starting her career in the oil and gas, Patricia was CFO / Financial Director at Sodak
Brazil and PepsiCo Latin America, having also worked at Arthur Andersen Consulting and IBM
Brazil. Since 1999 Patricia has served on various committees at the Brazilian Institute of
Petroleum and Gas - IBP, lately as head of the executive E&P Committee for ABEP. Patricia is
a founding-member of IBP Diversity Committee; President Oil and Gas Committee of
AMCHAMBrasil, board director of LIDE-Rio, member of the Oil & Gas Business Council of
FIRJAN/RJ and Brazil-Texas Chamber of Commerce.